moi muse
Rakhi Ravindran
Textile Entrepreneur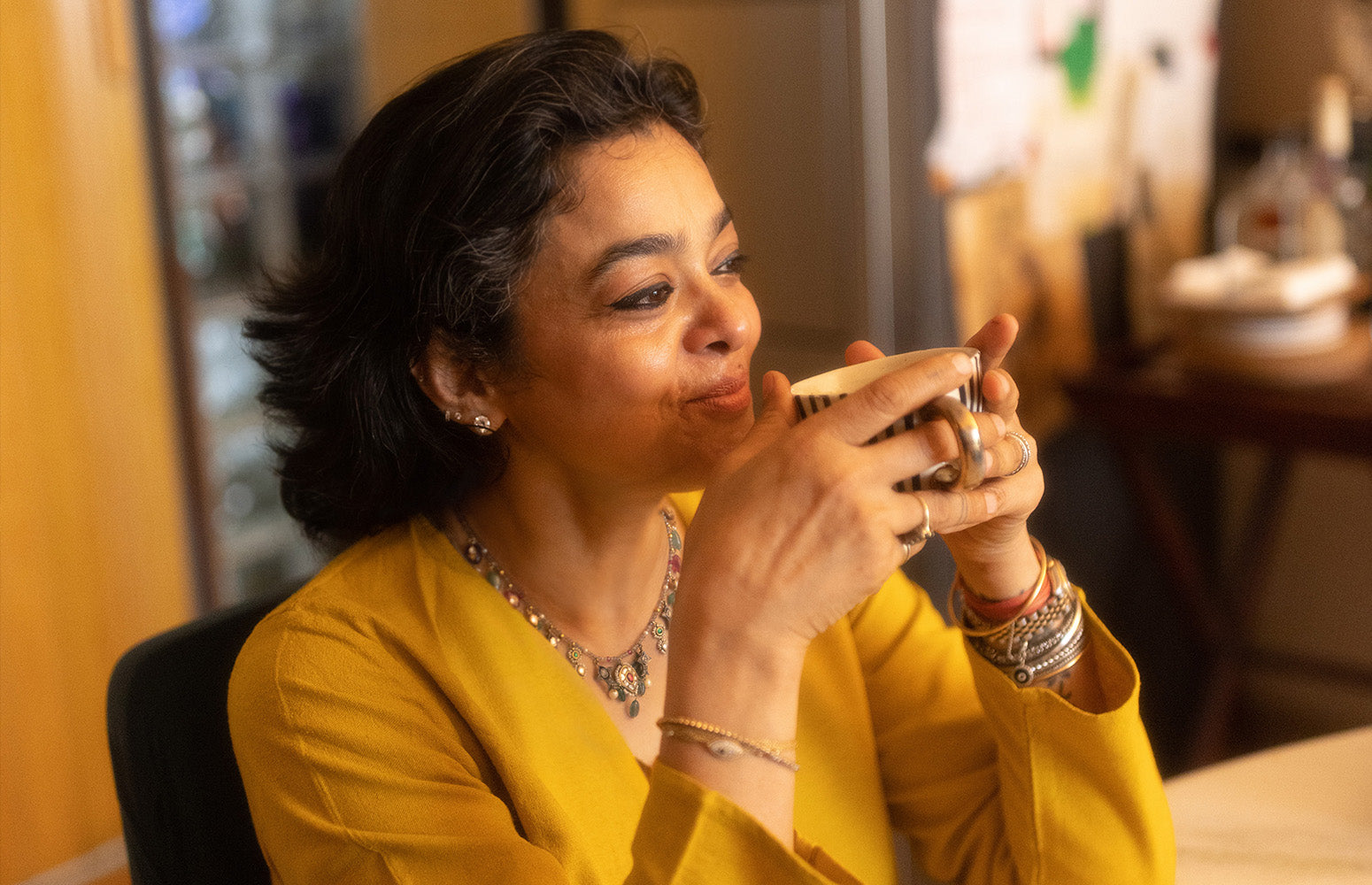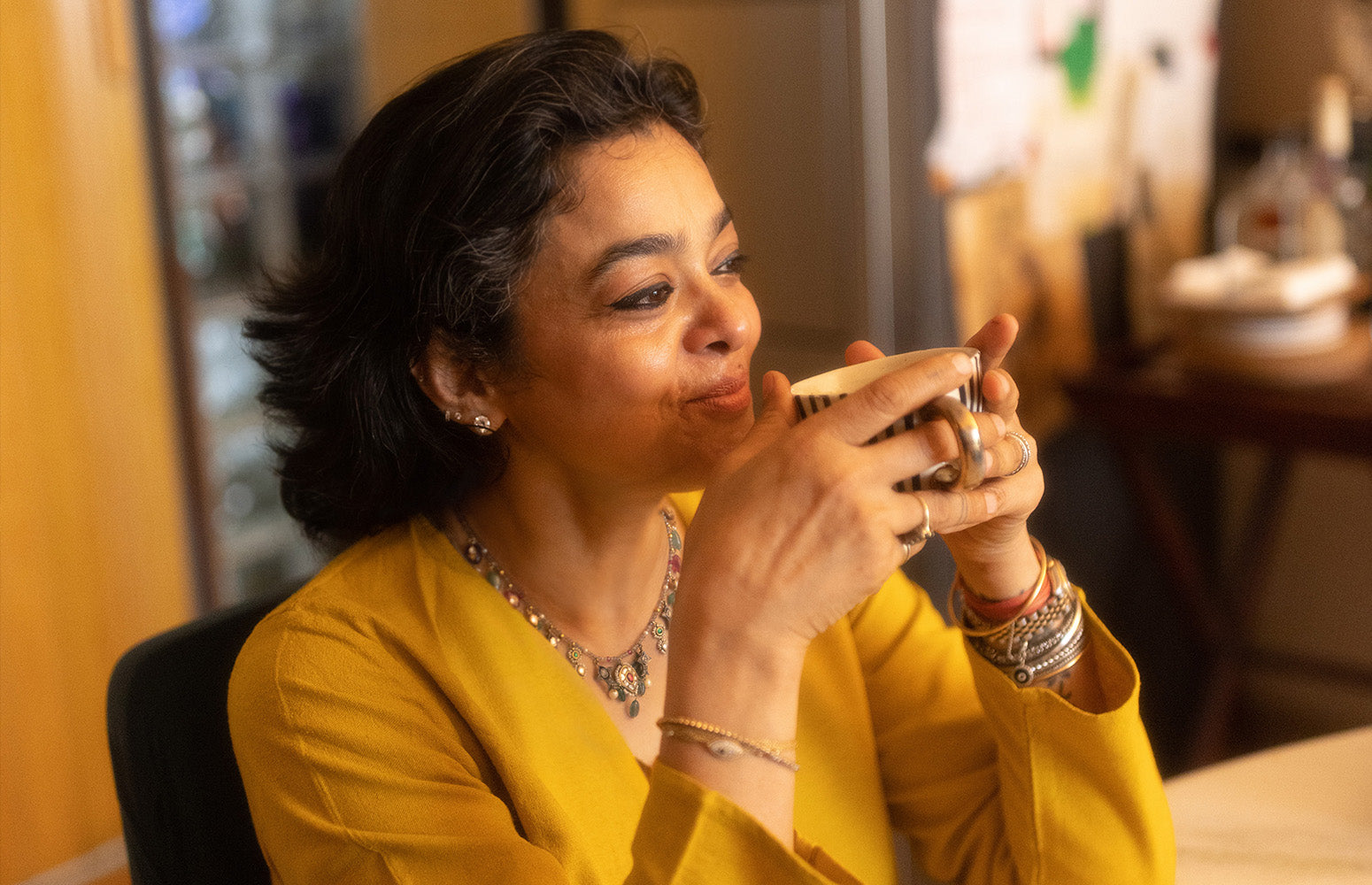 moi muse
Rakhi Ravindran
Textile Entrepreneur
She introduces herself as a passionate chef and artist and a textile business owner.
How would you introduce yourself?
A -In an alternate universe, I think I would either be a chef or an artist. Or better still, I think I would be both because these are two things that are very very close to my heart; I am very passionate about them. I am an excellent cook, and I work very hard to try and be an artist. Apart from that, I run a small business in textile.
m - What words would you use to describe your style?
A - My personal style, if I had to sum it up in one word, it would be simplicity. I believe that everything we do is an extension of ourselves—the jewelry, the clothes, the spaces we occupy—all of them tell a story about ourselves. And where style is concerned, I believe less is more, and always quality over quantity. Classic is something that just never goes out of fashion.
m -Could you share your fondest memory with jewelry?
A - Fondest memories with jewelry have to be me as a child spending summer vacations with my grandmum and aunt. All the jewelry would be brought out and we would go through every piece—try it on, turn it around, ask questions, find out how it came to be in our possession. Those have to be one of the happiest jewelry memories. And the other one which is very close to my heart is when my daughter got married. It was an absolute thrill to dress her up as a bride with pieces I had put together.
m - What caught your attention with MOI?
A - When I first saw Moi's pieces, I think what resonated for me was the sensibility and the sense of fantastic aesthetics, the craftsmanship, the attention to detail, and more than anything, the classic timelessness of the pieces—they definitely caught my attention.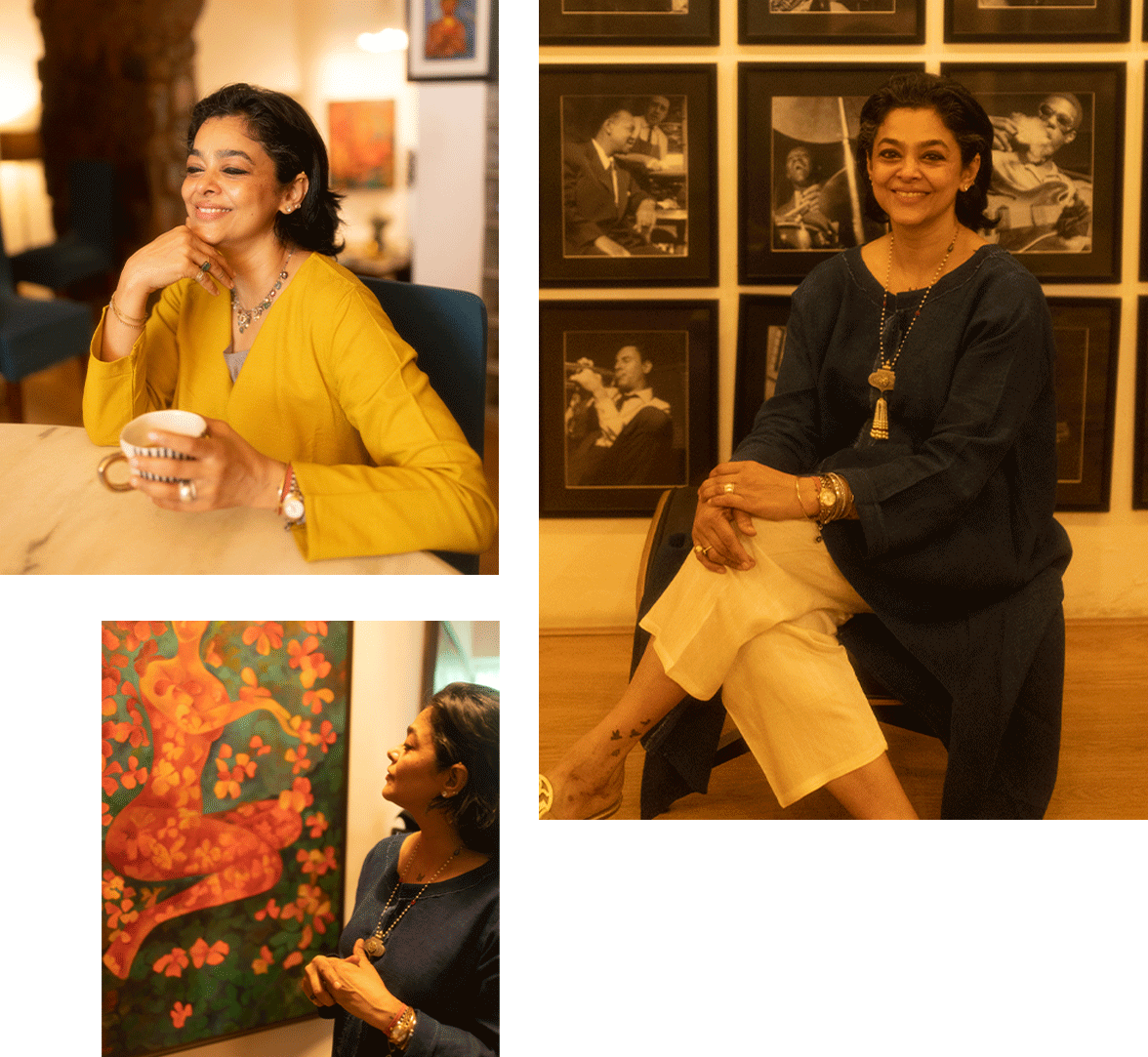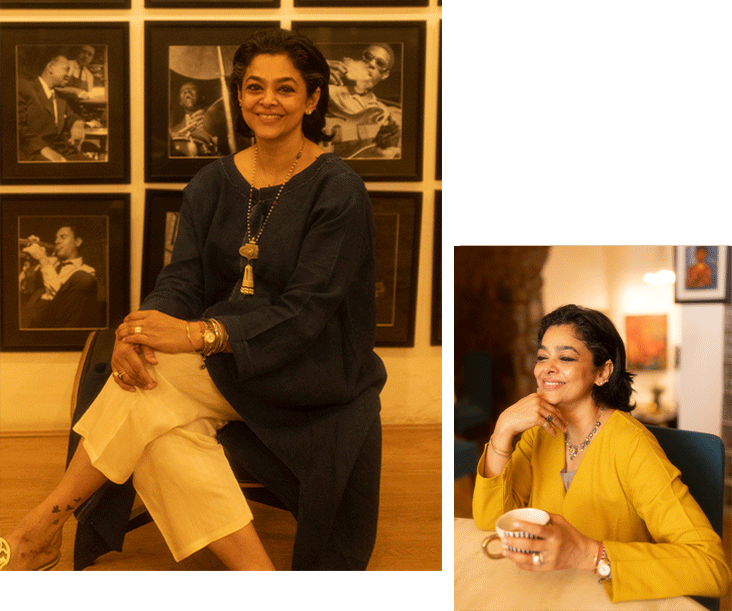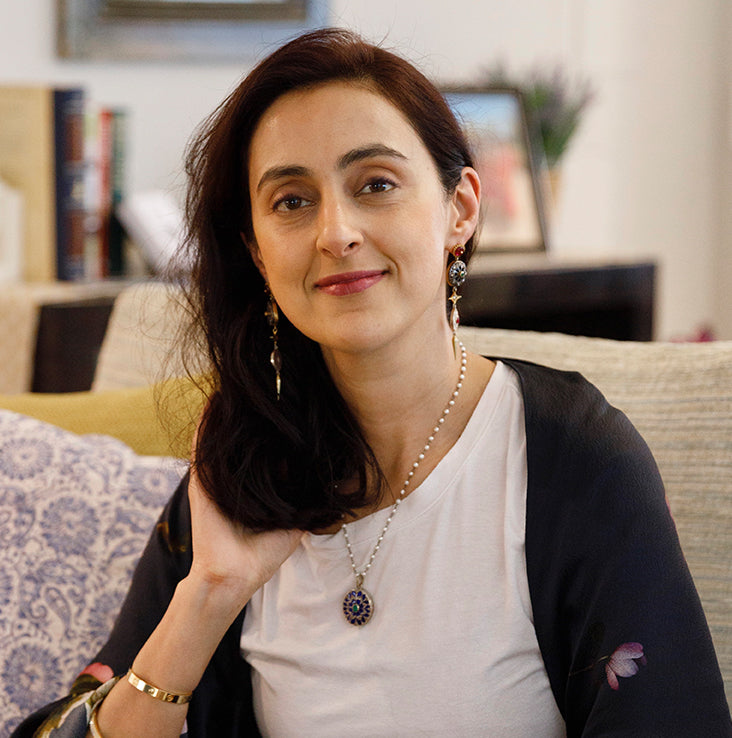 Priya Nori
Medical Professional
She introduces herself as a medical professional working in New York city. Joyful is her vibe.