moi muse
Kamakshi khanna
Musician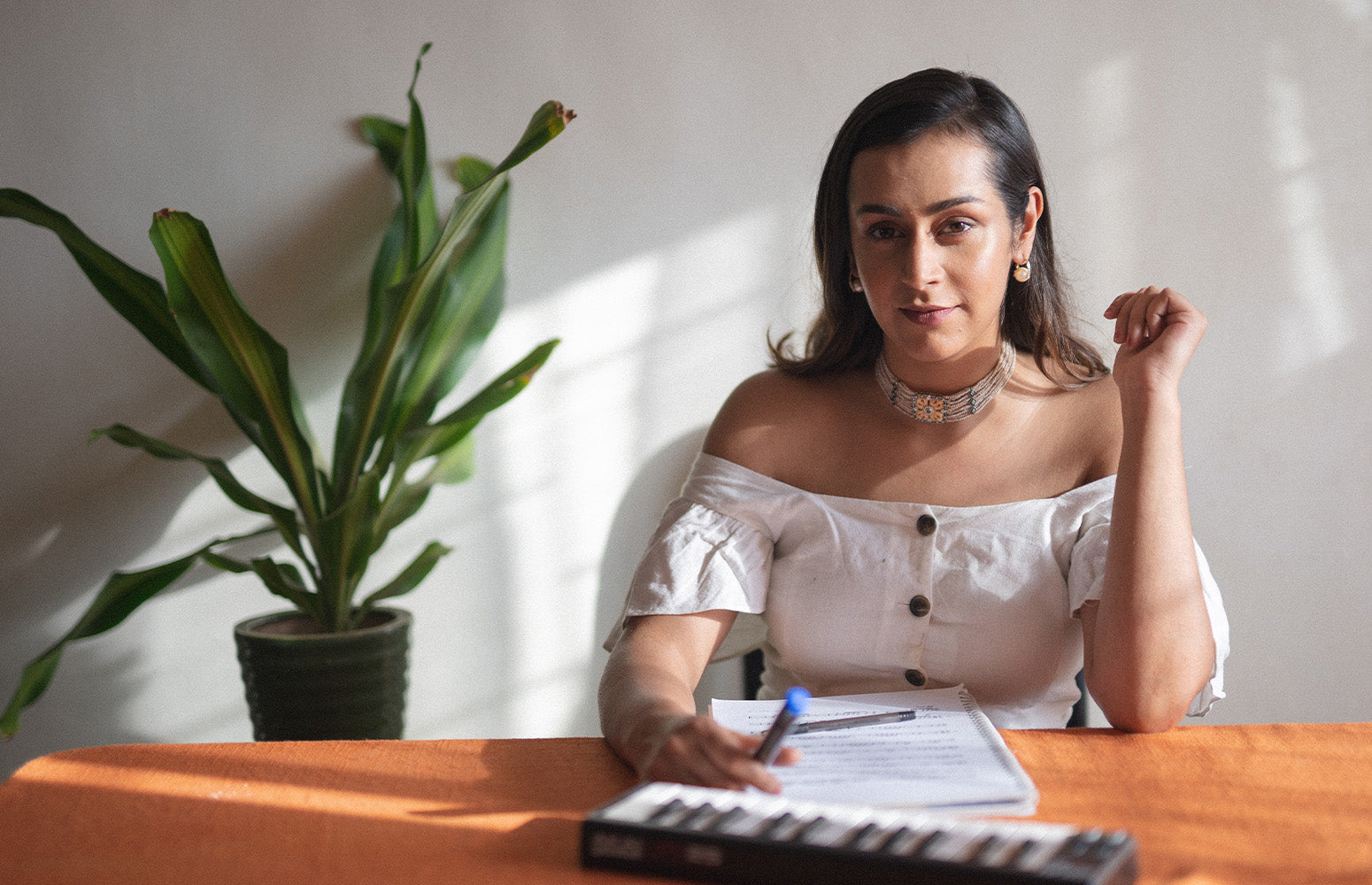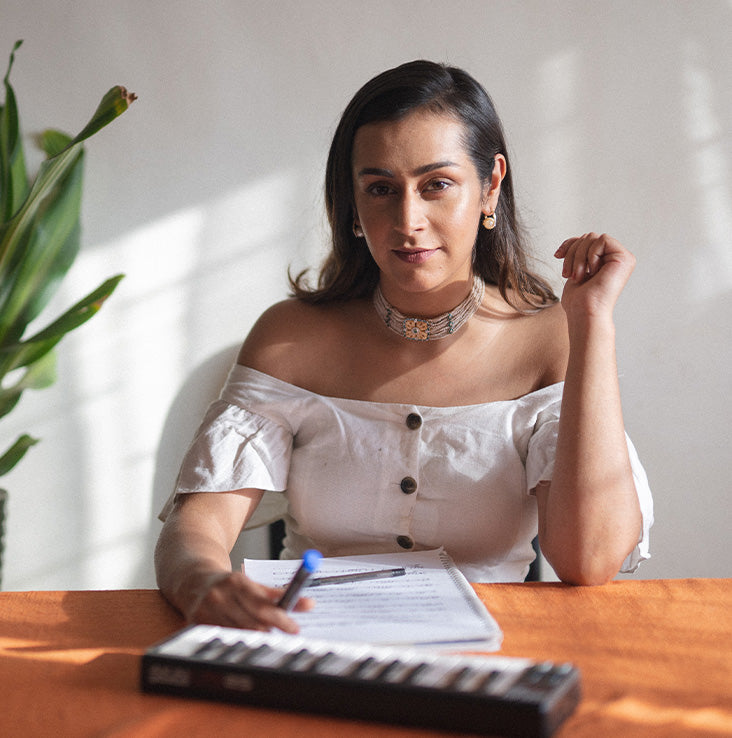 moi muse
Kamakshi khanna
Musician
She introduces herself as a musician by profession. Love her mom's big chunky earrings. Relatable is her vibe. She also composed a beautiful tune for us.
m - what is your vibe ?
A- My vibe is simple and relatable.
m - what's your oldest memory of jewelry ?
A - I think my mom's big chunky earrings were beautiful.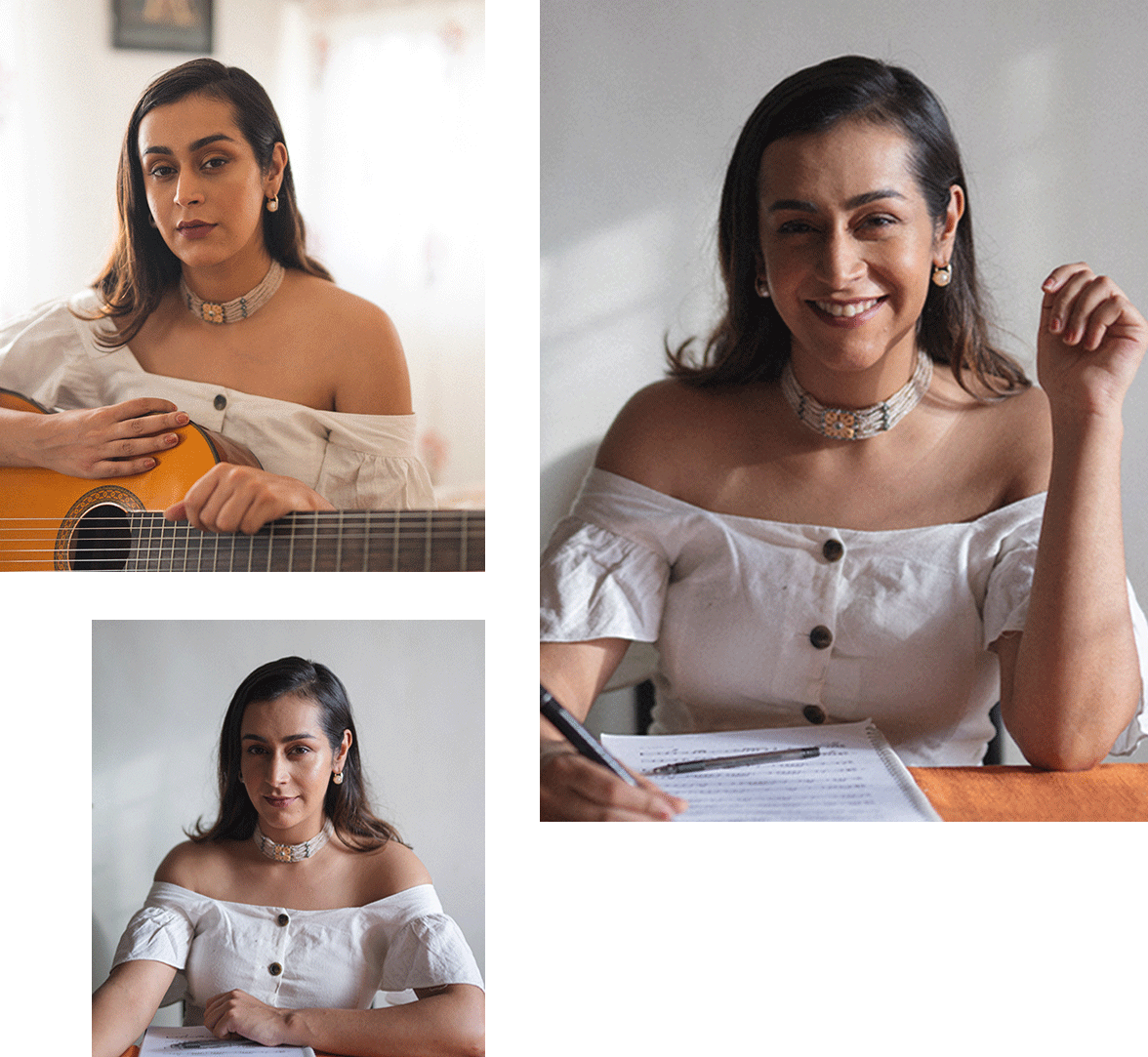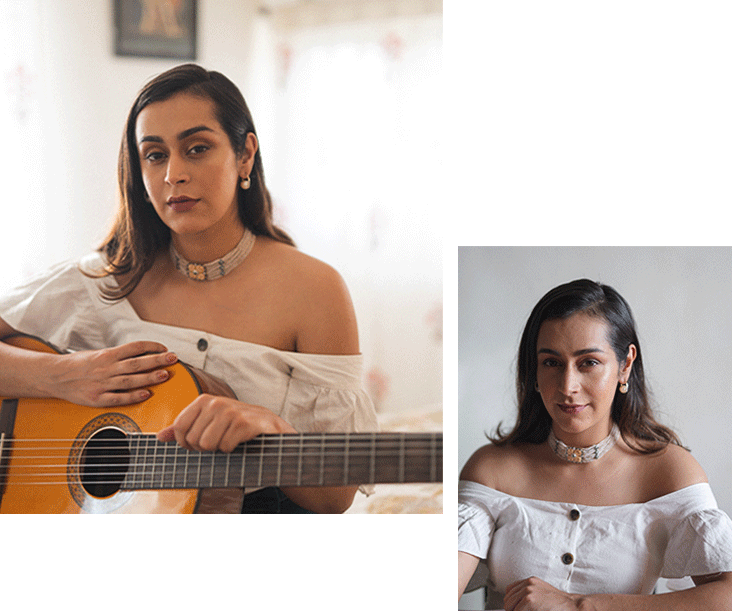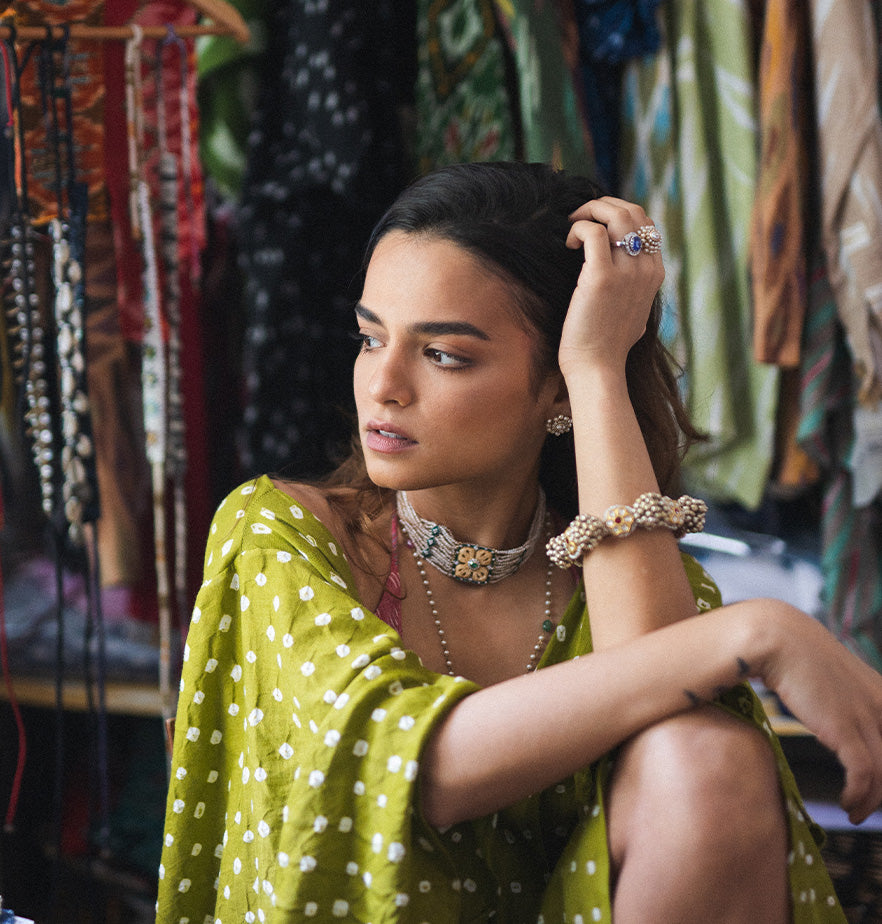 Chandni Sareen
the Founder, and Owner of Ikat Story
She introduces herself as, the founder, and owner of Ikat Story. Loves her free-spirited vibe. She's an early riser and likes to keep her mornings to herself. Her tribe is her vibe.