moi muse
julie grau
book editor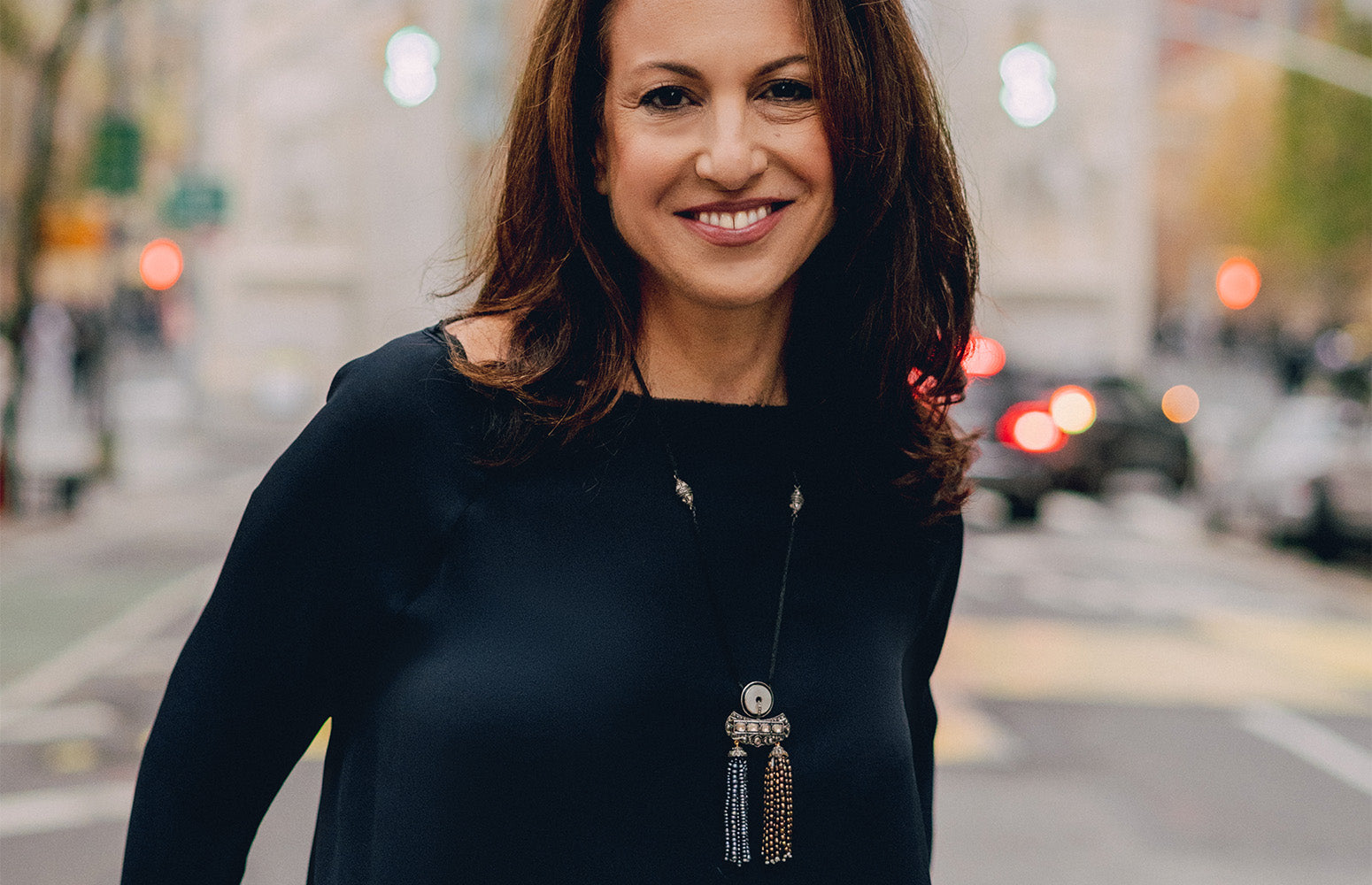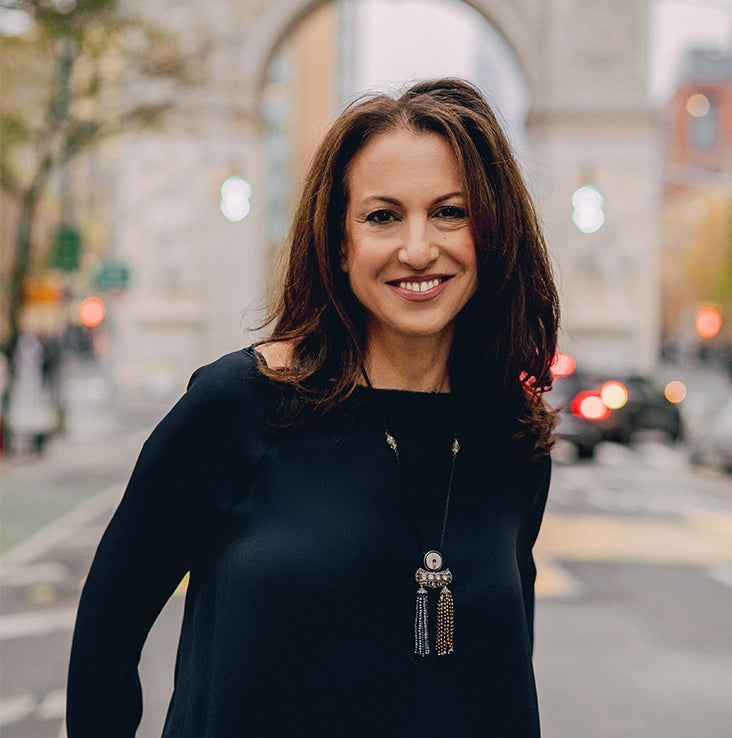 moi muse
julie grau
book editor
she introduces herself as a believer in the power of the written word to expand our view of humanity
and to inspire us to make change...
m - how would you introduce yourself?
J - A believer in the power of the written word to expand our view of humanity and to inspire us to make change. Also, I am a New Yorker, the mother of two boys and three big, white, fluffy rescue dogs, a grateful daughter, a steadfast sister, and fortunate to be in love with the man I married, who makes me laugh every day.
m - What are two words that best describe you?
J - According to my husband, curious and caring. And fun. That's three.
m - What draws you to fine jewelry?
J - The story behind it. Who made it, who gave it, why it is precious.
m - is fine jewelry part of your lifestyle?
J - Once something earns its place on my person, it doesn't come off. I wear a stack of delicate gold rings that my sisters gave me over the years. The gold is soft and worn down to a shine, the precious yellow and pink sapphires a little worse for the wear, but I love them more with each passing ding. I look at them and connect instantly to my sisters, like a dose of oxytocin. On my left hand, I wear a simple platinum wedding band, also marked by time, and a first anniversary ring that my husband had made for me with diamonds that were the gift of a beloved friend. The diamonds came from a pair of earrings that had traveled across centuries and continents--they had once belonged to her Hungarian grandmother--and the gesture of her giving them to me was monumental. The diamonds, from a lost world, to my untrained eye, seem remarkable, distinctive, maybe hand cut. But it's the story of their provenance that moves me--and how history, friendship, and love come together in this precious ring on my finger. Jewelry that comes with a backstory is so beautifully potent.
m - what do you think caught your attention in our jewelry?
J - The sense of color, the vibrance, the fine, hand-crafted details--and that it is rooted in a place with a heritage of making objects of exquisite beauty and honoring the touch of the creator.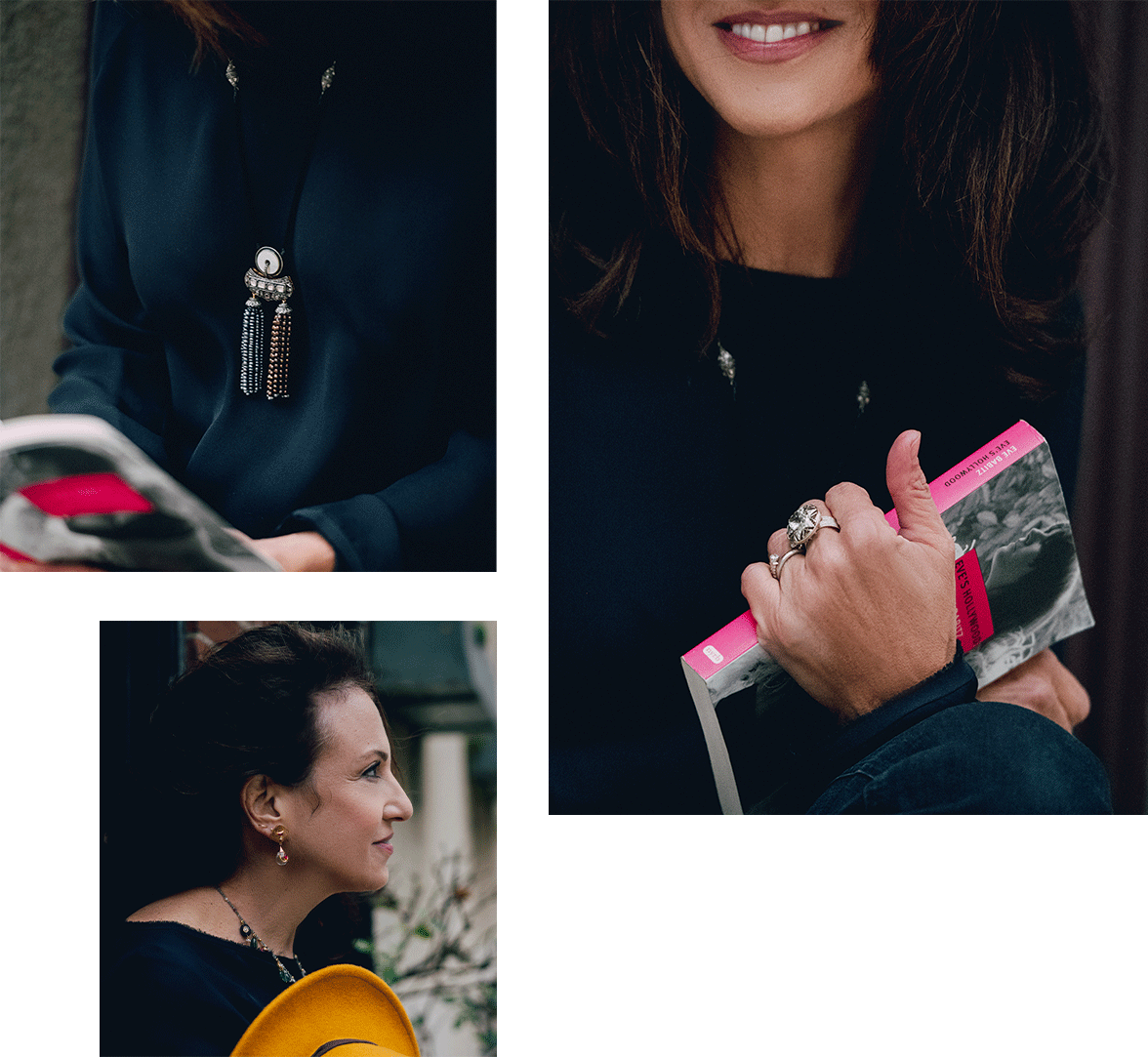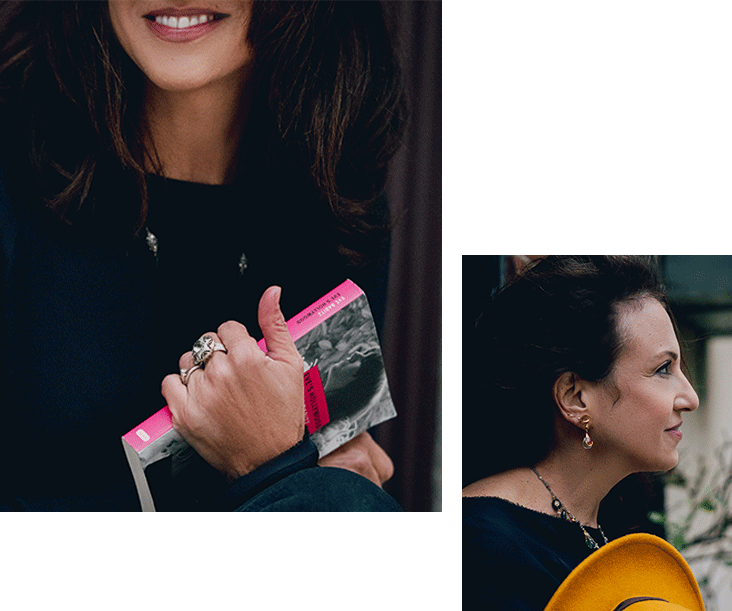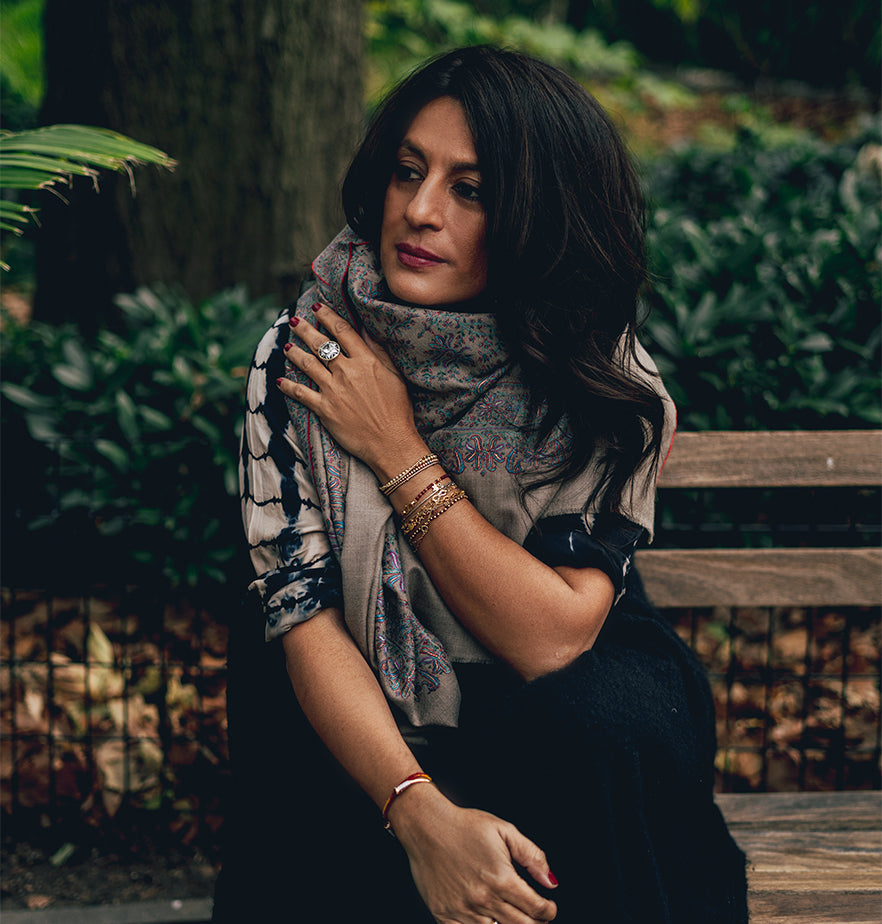 rymn massand
creative consultant
she introduces herself as a creative consultant, travel writer, reader, book designer, occasional travel editor...