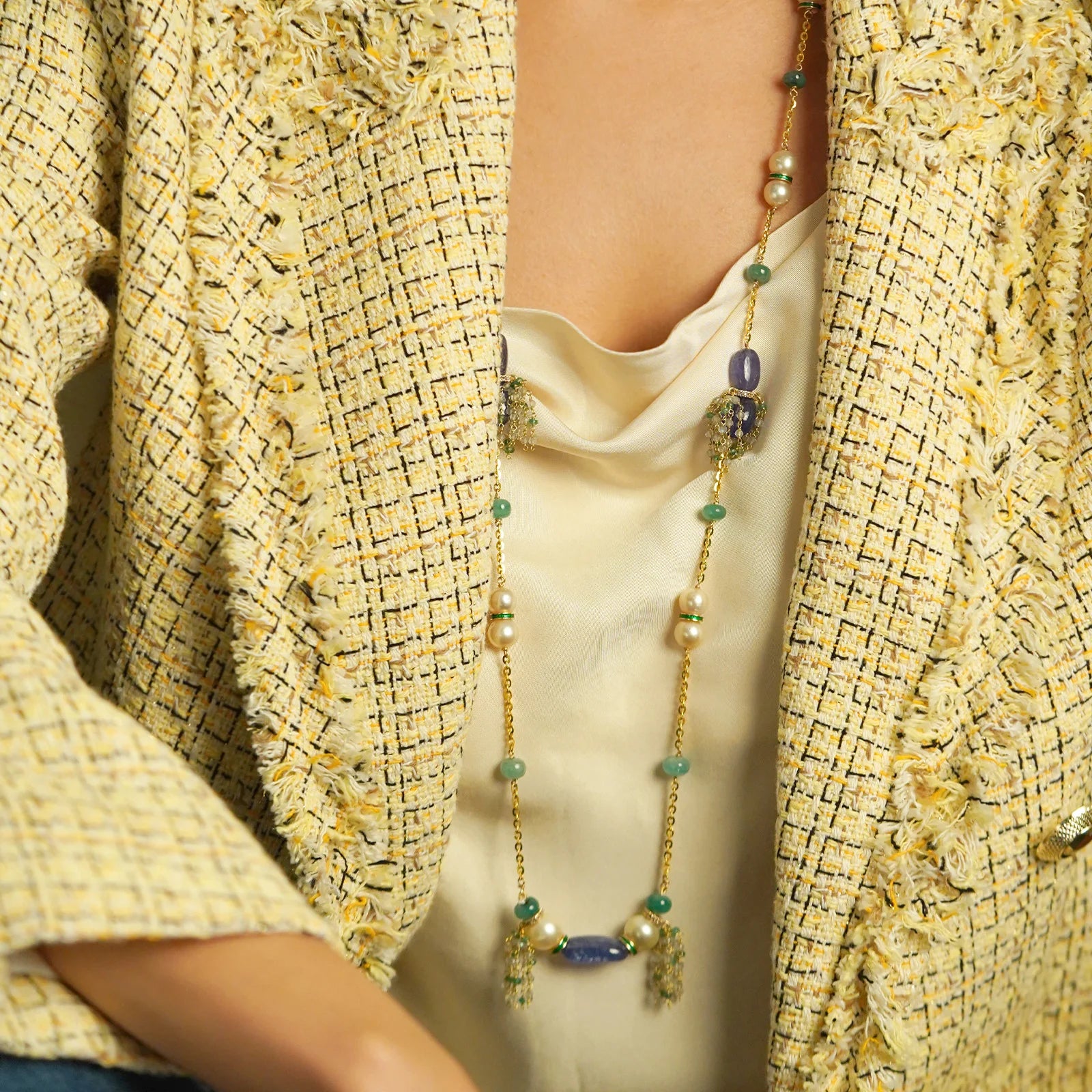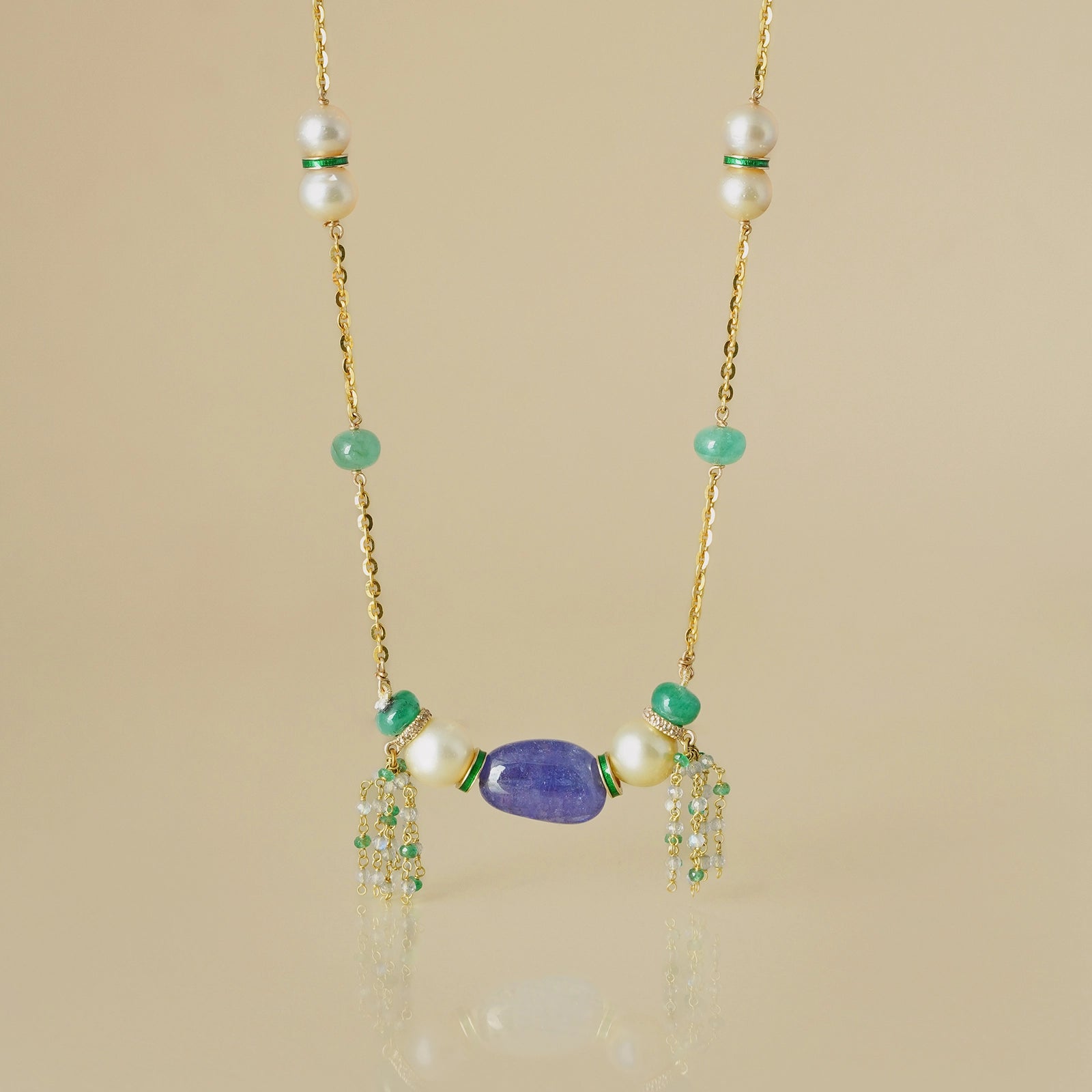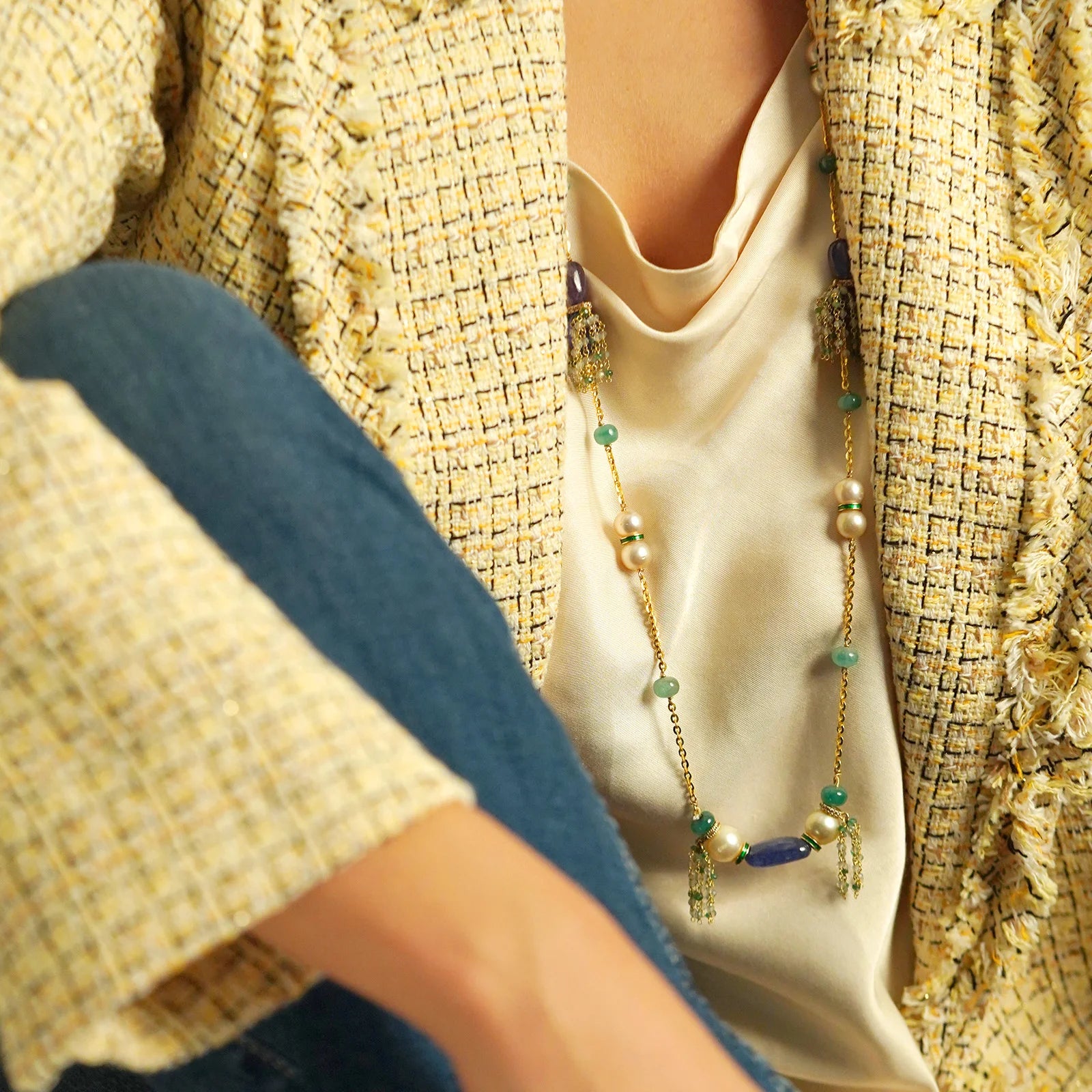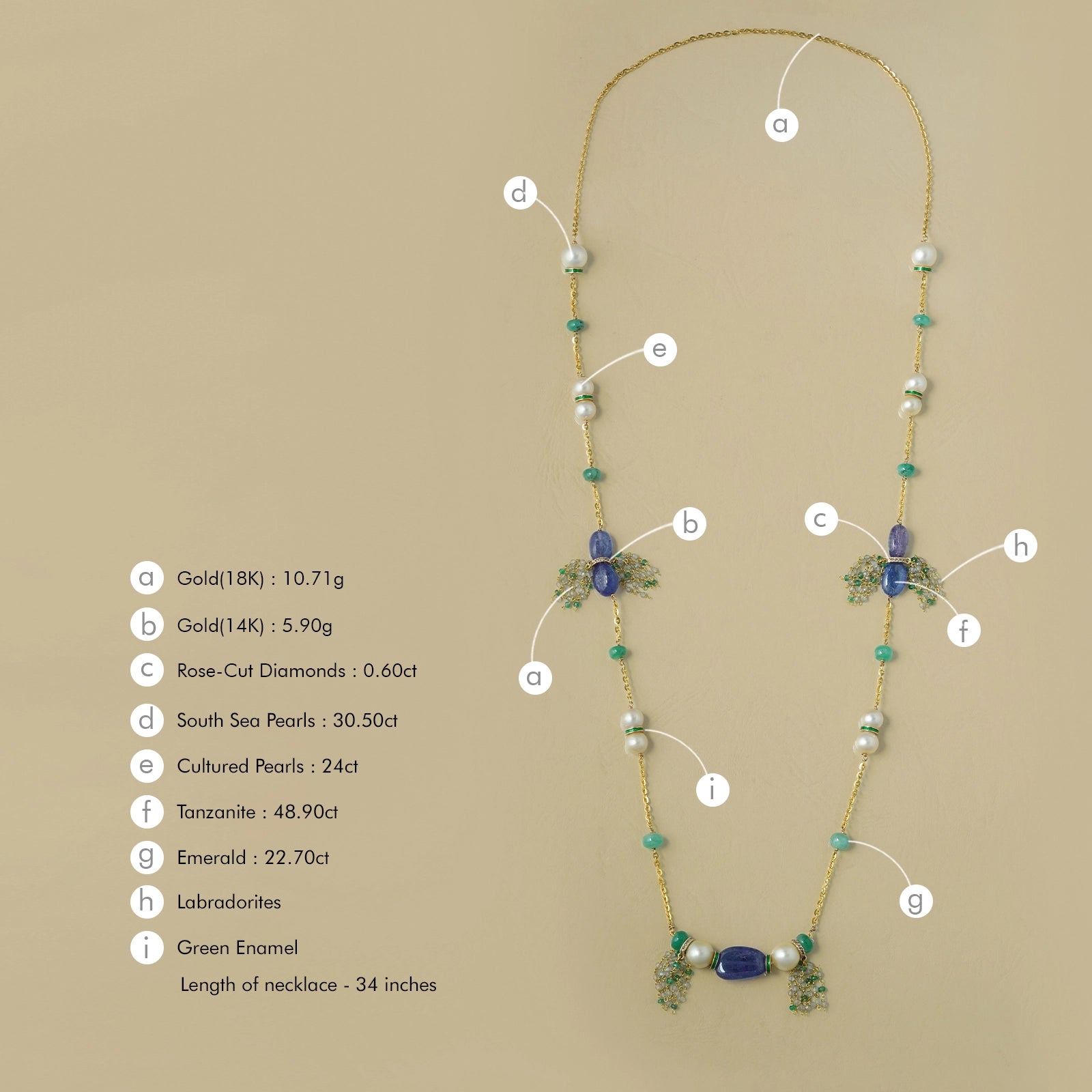 18K and 14K gold
Alizeh Necklace
All Inclusive pricing
She is life of the party, soul and sparkle — she is Alizeh. She is the best of both worlds, with the subdued grace of pearls and gold paired with the playful tanzanites and tassels. This necklace evokes a feeling of fun wrapped in timeless sophistication every time you wear it.

The emeralds, tanzanites, and labradorite tassels add vibrant interludes to the subdued grace of the necklace. Alizeh takes you on a journey of elegance, reminding you that real beauty lies in the simplest of things and embracing your inner sparkle.
Have questions? Talk to our personal stylist!
Schedule a Call
Description and Details
Gold(18K) : 10.71g
Gold(14K) : 5.90g
Rose-Cut Diamonds : 0.60ct
Gemstones : South Sea Pearls, Cultured Pearls, Tazanite, Labradorite and Emeralds
Other : Green Enamel
transparency in
materials
working with 200
artisan families
free
returns
85% plastic free
handmade packaging
doorstep delivery
insured shipping
note from the designer
Drawing on tradition, living in the moment, being present for the future. We believe in this and it drives our design aesthetics. As designers and curators, we have always looked to the past for inspiration and we have never been let down. Pearls, we believe, are as iconic and classic as it can get!
Looking back at the famous pearls of the Maharaja of Baroda or the pearl lines of Jackie Kennedy, even the classic pearls from the Queen's collection, it leaves us every bit enamoured. IRA, is our attempt at designs that are new and old, with the essence of pearls and diamonds. We have worked on classic combinations and some new ones like Tahitian pearls and emeralds!
Puja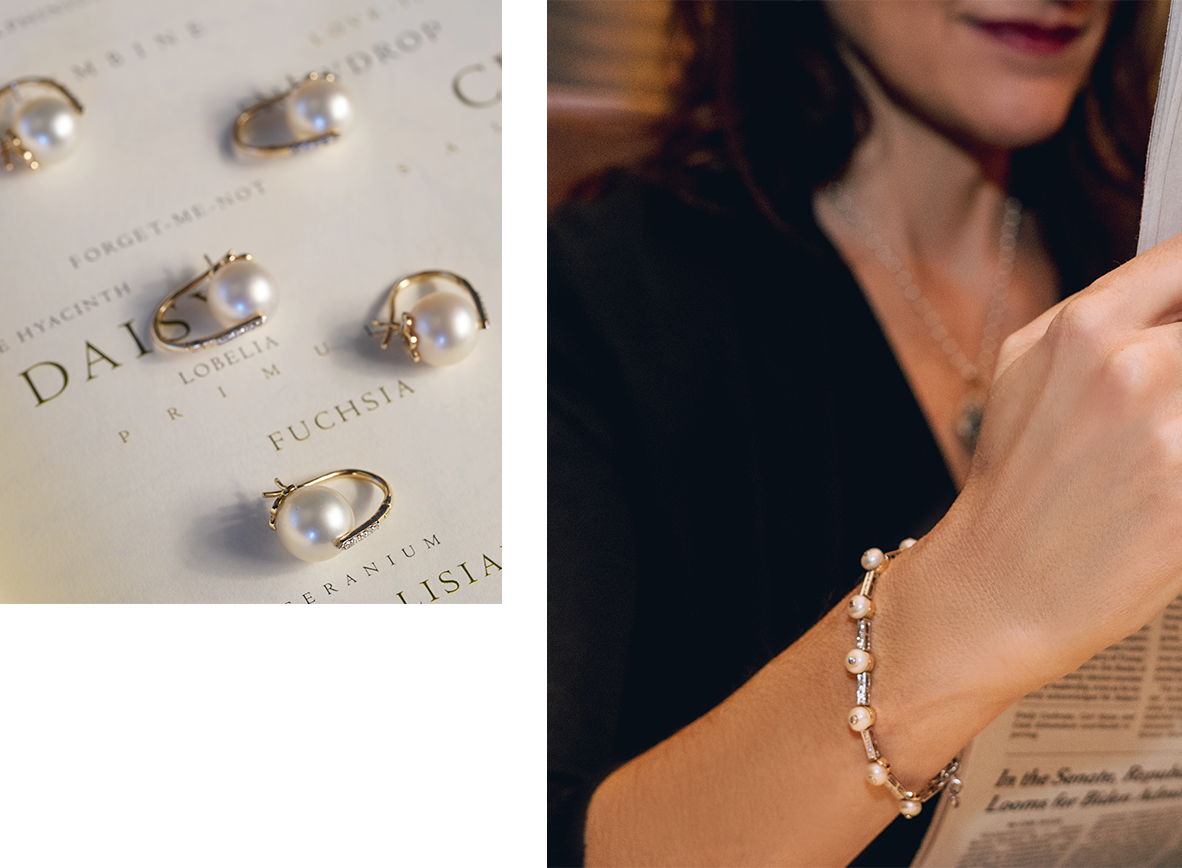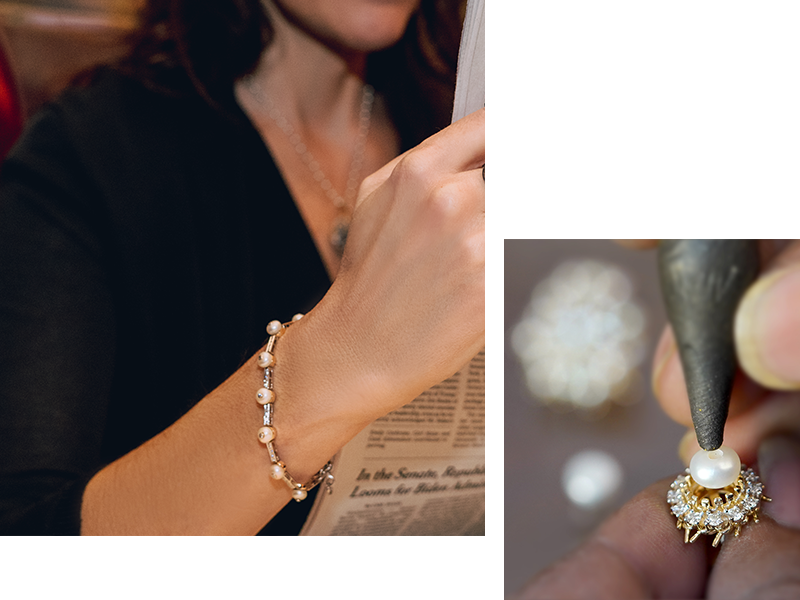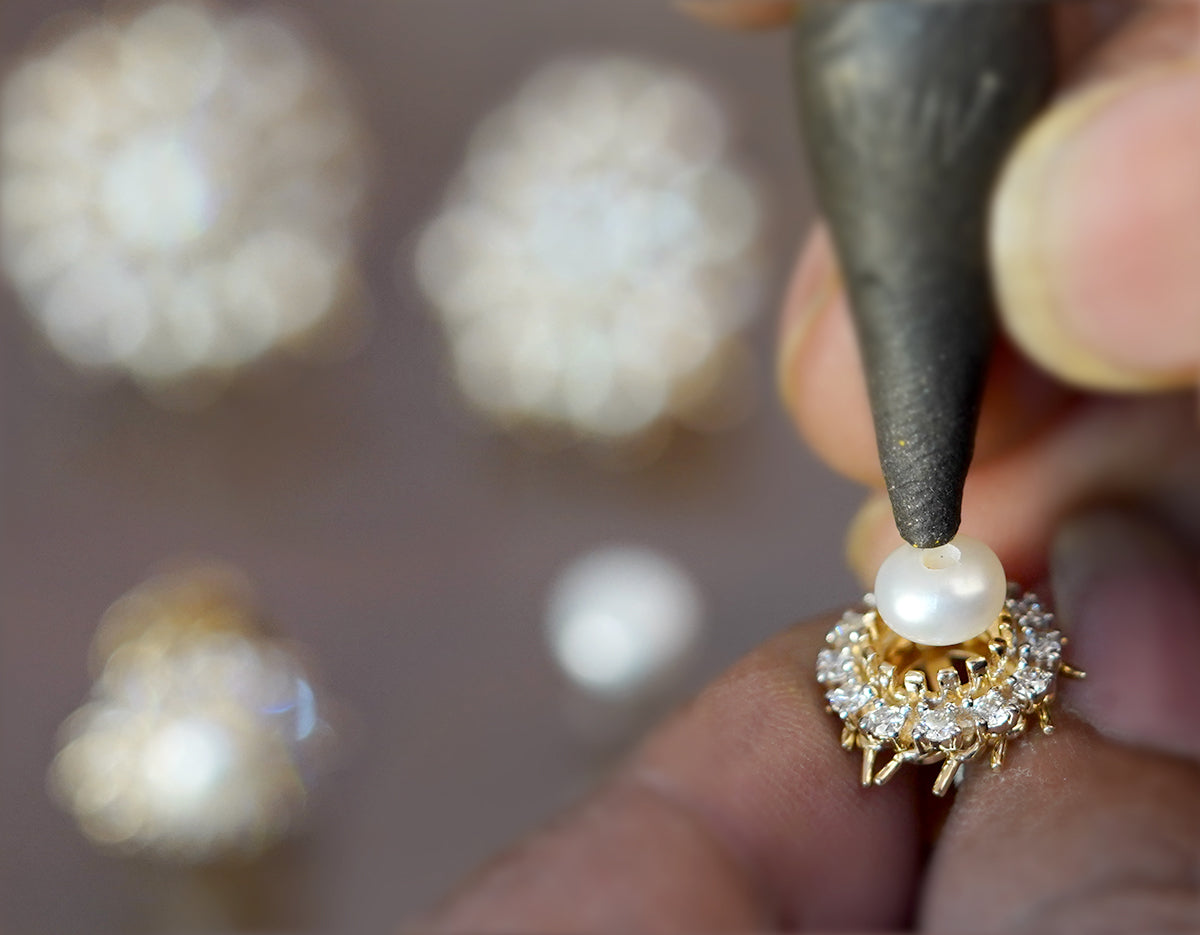 handcrafted with love
India, the land of heritage, culture and craftsmanship has been a perennial model of inspiration for the world. The India of Moi recognises art, flamboyance, the luxury of materials, and layered storytelling while placing it firmly in the NOW. With each piece, we attempt to bring through the legacy of Indian craftsmanship and skilled artistry, simplified to be worn as a reminder of all things beautiful, in our day-to-day lifestyle. All our designs are handcrafted, they spend anywhere between 12 to 20 days at multiple workshops, are nurtured with a mix-big of old and new techniques, a spark of colors, different metal finishes, to bring together in harmony, something to cherish.
reviews
we love to hear from you. it keeps us going
Neha Sahai
Noida, India
Can't wait to take my Revival necklace to Paris and I have already made a longggg list of all my favourites from Moi. The effort you put in making your gorgeous jewellery and equally in your shoots, muses and stories makes it even more special. ❤️
Rashmi Nair
Bangalore, India
Being a Malayali, I have, I think a fairly decent collection of jewellery but this one will be the closest to my heart and will carry people closest to my heart. Thank you sooo much. This is precious! ❣️
Theresa Lord
Massachusetts, USA
I purchased the Red Mogul Tassel Necklace from you. It is magnificent. I love this piece. I wore it to work the next day and got so many compliments on it I was stunned. I am so glad that I made that purchase. I encourage anyone considering a purchase to go ahead! You won't be disappointed!
Vineeta Gupta
Cairo, Egypt
Wore the neckpiece yesterday and it looked so beautiful. Got the best compliments from my mom.