14K gold
Rory Gilmore Pendant Necklace
All Inclusive pricing
"Simple yet sophisticated, the Rory Gilmore pendant epitomizes style, grace and elegance, dare we say...fit for a princess! The design highlights the sheer beauty of the creative tourmaline with a base and rim of gold. The carved gemstone is bordered by a solid black enamel with encased diamonds. It has a diamond-encrusted loop on top through which passes a black beaded chain. "
Have questions? Talk to our personal stylist!
Schedule a Call
Description and Details
Gold(14K) : 4.51g
Diamonds : (VS clarity & H-I colour) : (Brilliant cut) : 0.12ct
Gemstone : Creative Tourmaline
Silver Alloy
transparency in
materials
working with 200
artisan families
free
returns
85% plastic free
handmade packaging
doorstep delivery
insured shipping
Rory Gilmore Pendant Necklace
note from the designer
In a time when fashion and its derivatives are influenced by trends and forecasts, we believe in the power of classics. Timeless, authentic and just the right balance between design and craft.
CARO, draws inspiration from iconic forms, highlights clean lines coupled with a neutral color palette and carefully selected gemstones to accompany your everyday wardrobe. Signature handcrafted techniques transform the beauty of these basic forms into precious pieces of fine jewelry.
Puja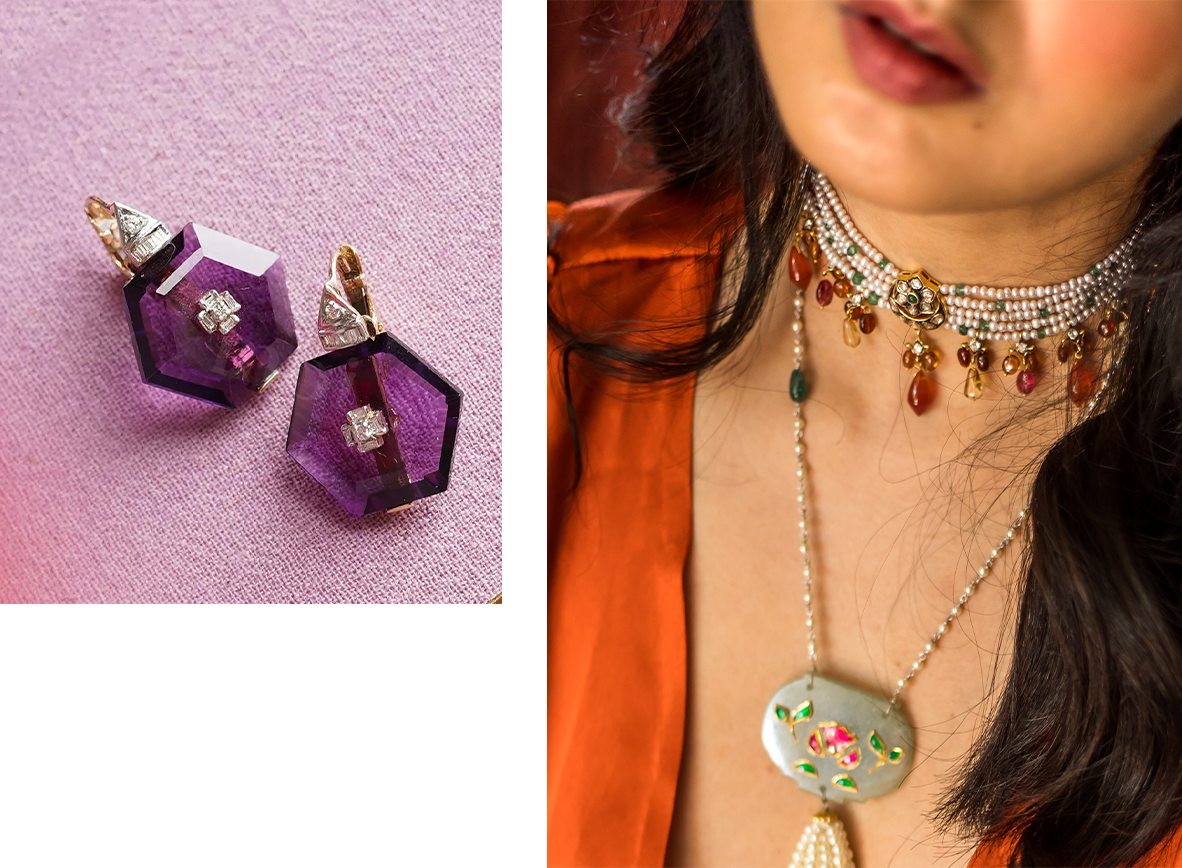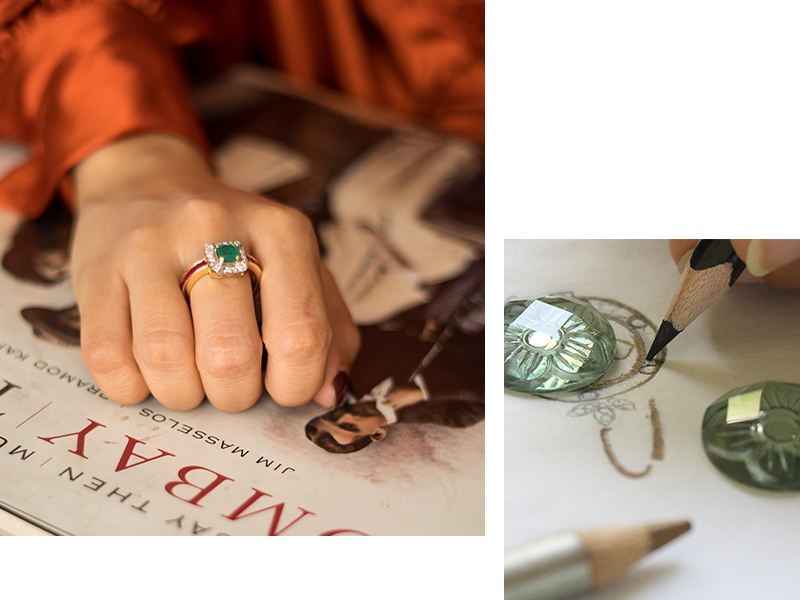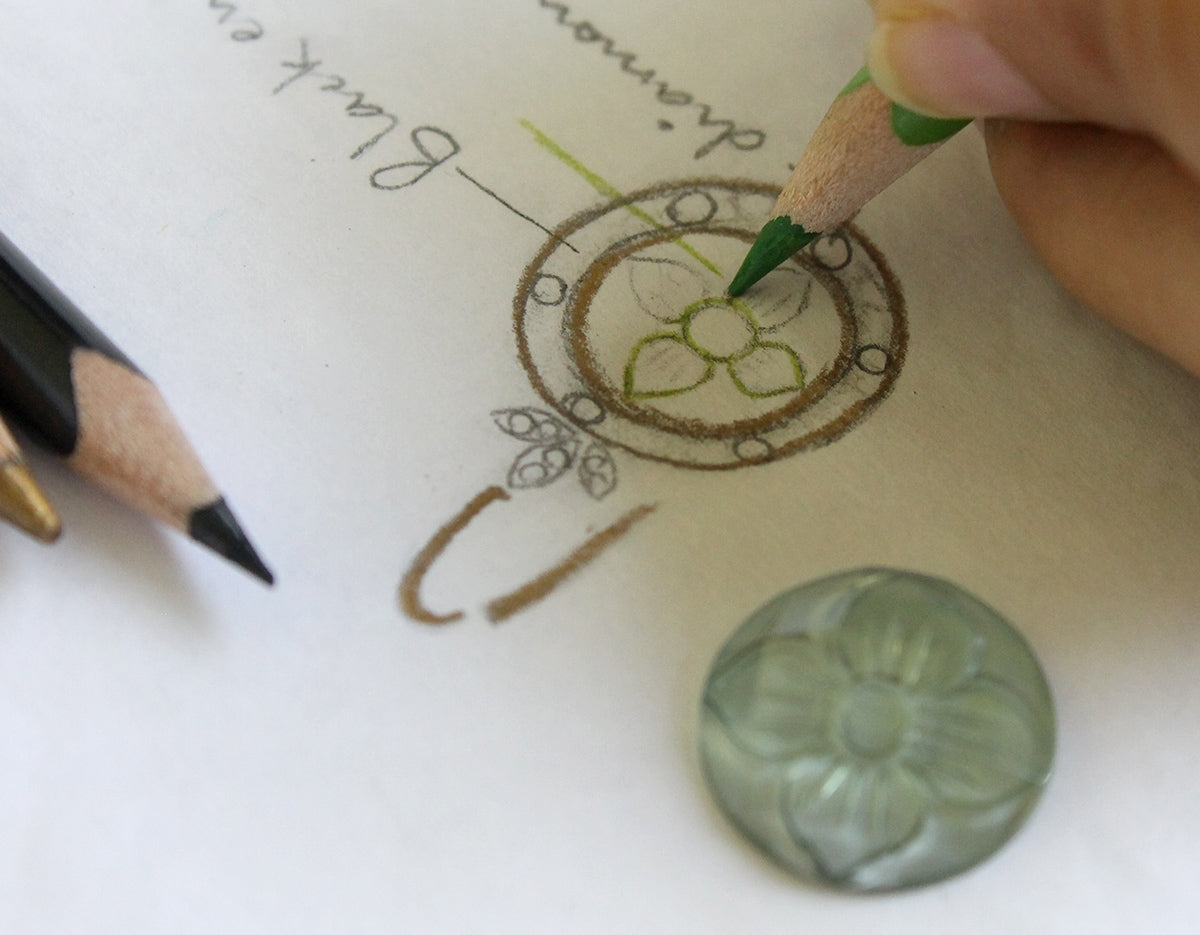 handcrafted with love
India, the land of heritage, culture and craftsmanship has been a perennial model of inspiration for the world. The India of Moi recognises art, flamboyance, the luxury of materials, and layered storytelling while placing it firmly in the NOW. With each piece, we attempt to bring through the legacy of Indian craftsmanship and skilled artistry, simplified to be worn as a reminder of all things beautiful, in our day-to-day lifestyle. All our designs are handcrafted, they spend anywhere between 12 to 20 days at multiple workshops, are nurtured with a mix-big of old and new techniques, a spark of colors, different metal finishes, to bring together in harmony, something to cherish.
reviews
we love to hear from you. it keeps us going
Neha Sahai
Noida, India
Can't wait to take my Revival necklace to Paris and I have already made a longggg list of all my favourites from Moi. The effort you put in making your gorgeous jewellery and equally in your shoots, muses and stories makes it even more special. ❤️
Rashmi Nair
Bangalore, India
Being a Malayali, I have, I think a fairly decent collection of jewellery but this one will be the closest to my heart and will carry people closest to my heart. Thank you sooo much. This is precious! ❣️
Theresa Lord
Massachusetts, USA
I purchased the Red Mogul Tassel Necklace from you. It is magnificent. I love this piece. I wore it to work the next day and got so many compliments on it I was stunned. I am so glad that I made that purchase. I encourage anyone considering a purchase to go ahead! You won't be disappointed!
Vineeta Gupta
Cairo, Egypt
Wore the neckpiece yesterday and it looked so beautiful. Got the best compliments from my mom.