IRA, taken from the word iridescence is our world of pearls. From classic combinations of pearls and diamonds to Tahitian pearls and emeralds!
Our Inspiration
iconic & classic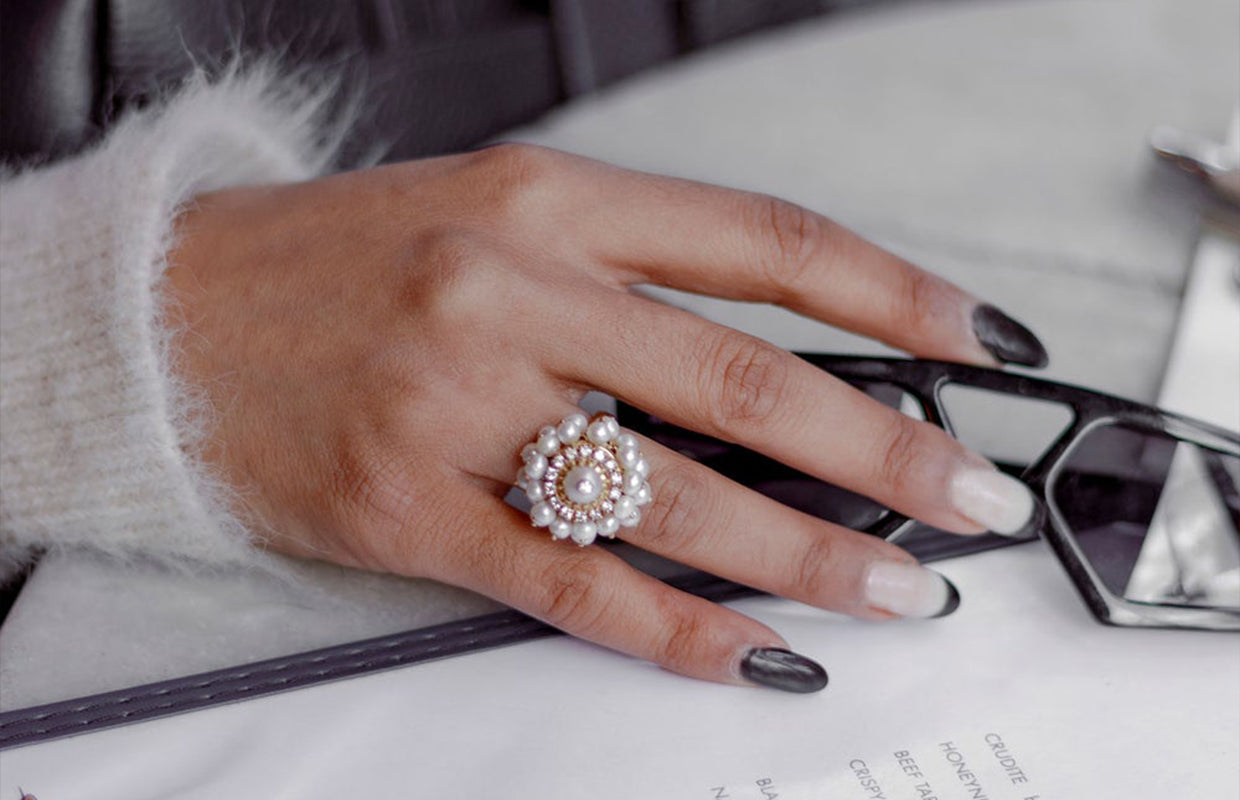 iconic & classic
Drawing on tradition, living in the moment, being present for the future. We believe in this and it drives our design aesthetics. We have always looked to the past for inspiration and we have never been let down. Pearls, we believe, are as iconic and classic as it can get!

Looking back at the famous pearls of the Maharaja of Baroda or the pearl lines of Jackie Kennedy, even the classic pearls from the Queen's collection, it leaves us every bit enamoured. IRA, is our attempt at designs that are new and old, with the essence of pearls and diamonds. We have worked on classic combinations and some new ones like Tahitian pearls and emeralds!