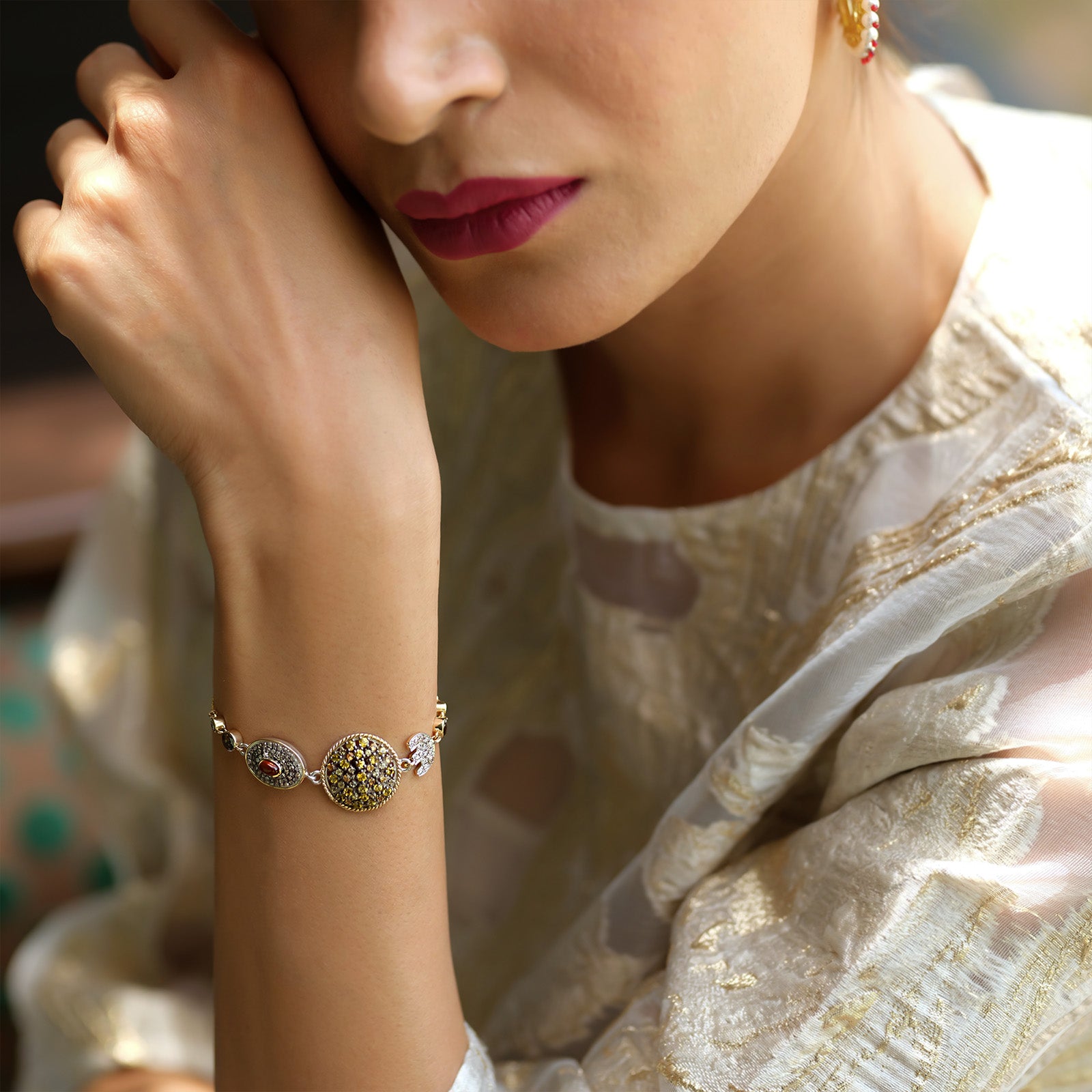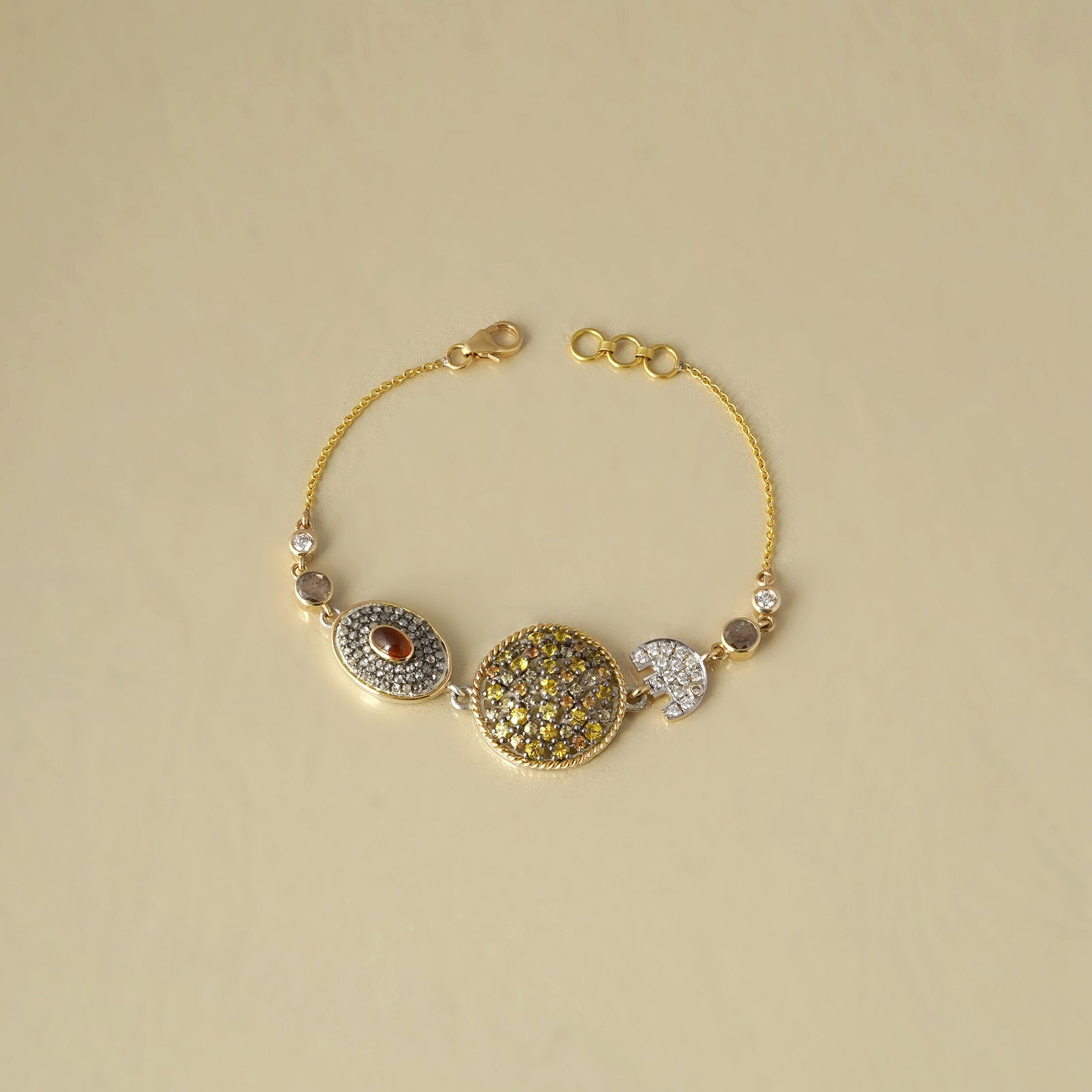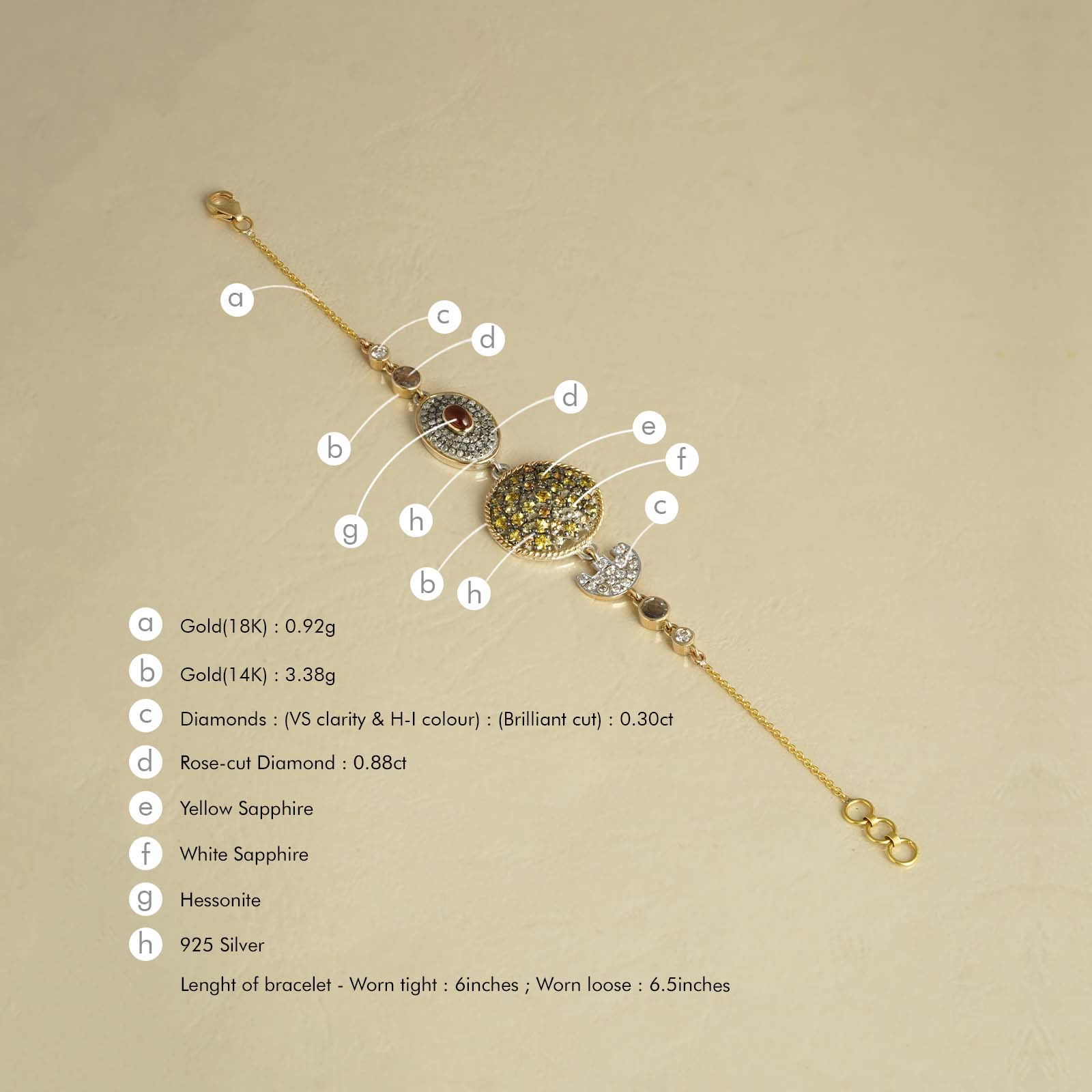 18K and 14K gold
Zora Bracelet
All Inclusive pricing
A coherent amalgamation of color, craft, and culture, the Zora bracelet showcases the celebratory spirit of the country a fresh breath of the contemporary. Elegantly handcrafted in gold, the bracelet features a concoction of yellow and white sapphires with hessonite exuberating an aura of grace and sophistication.
Have questions? Talk to our personal stylist!
Schedule a Call
Description and Details
Gold(18K) : 0.92g
Gold(14K) : 3.38g
Diamonds : (VS clarity & H-I colour) : (Brilliant cut) : 0.30ct
Rose-cut Diamond : 0.88ct
Gemstone : Yellow Sapphire, White Sapphire and Hessonite
925 Silver
transparency in
materials
working with 200
artisan families
free
returns
85% plastic free
handmade packaging
doorstep delivery
insured shipping
note from the designer
A melange of classic Indian motifs, gemstones and craftsmanship, "Khoob", brings forth our love for colors. The collection of ornate statement designs, brings together in harmony, multiple traditional Indian techniques like Kundan setting, Meenakari (enamelling) and stone inlay.
Puja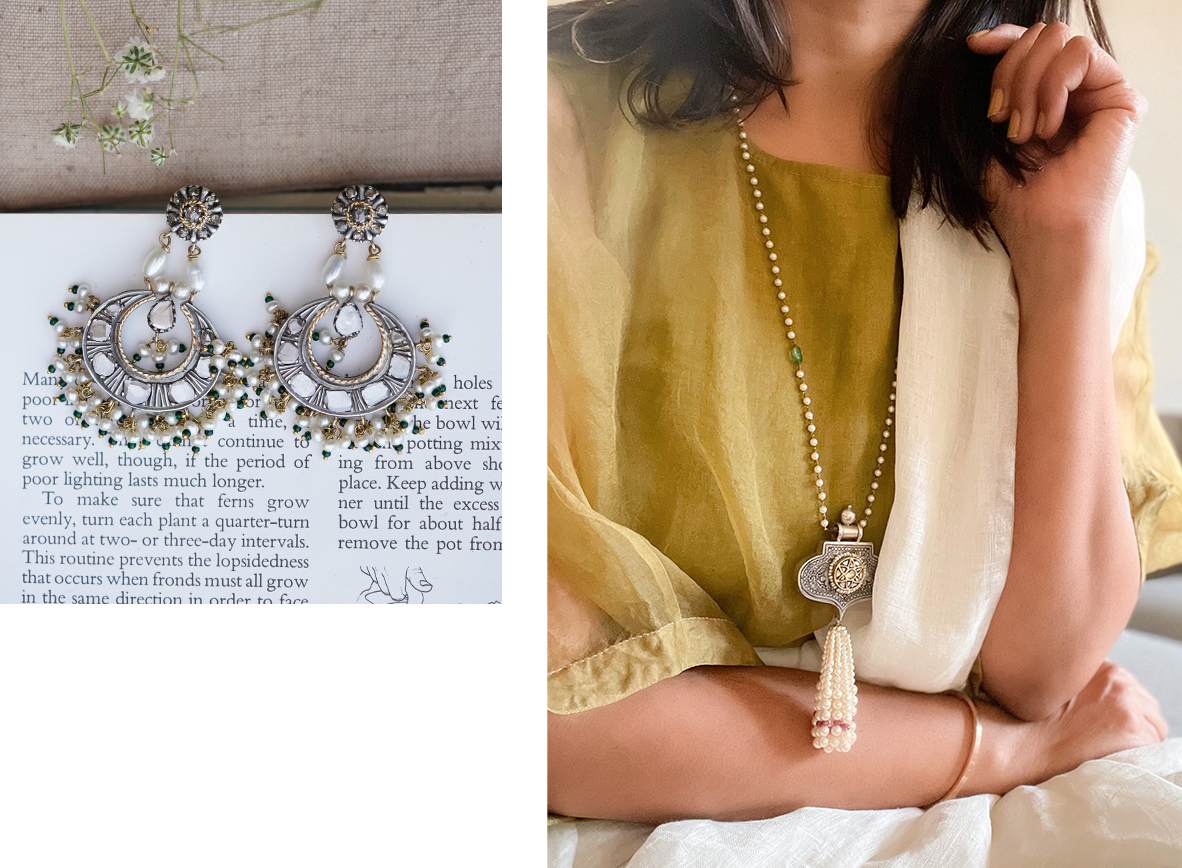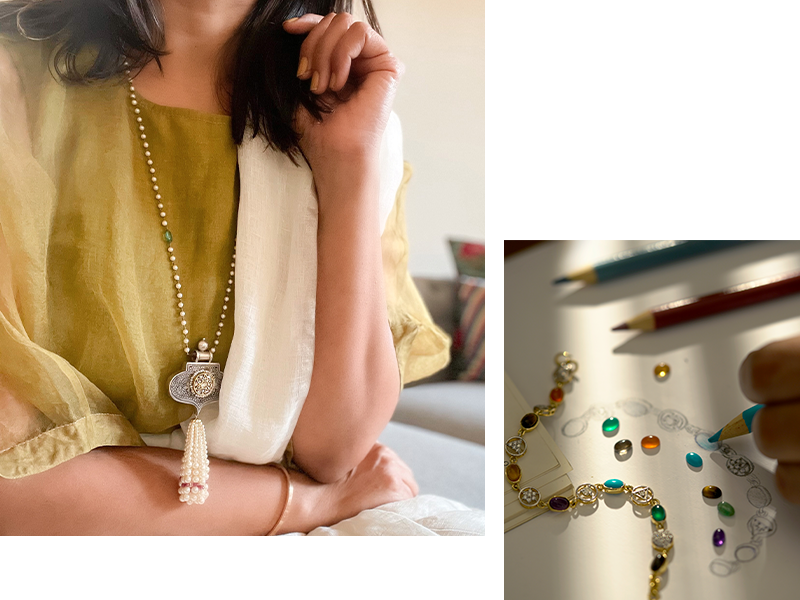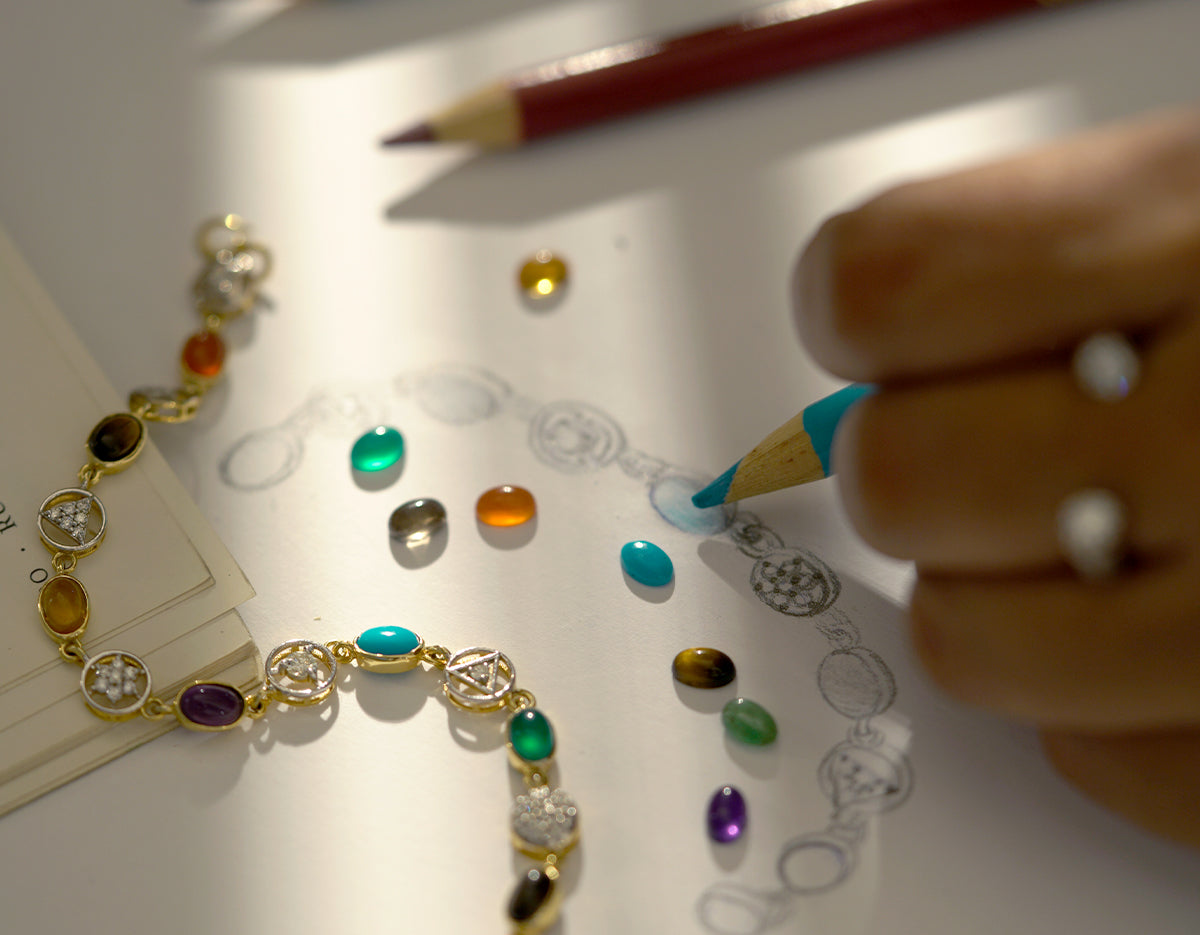 handcrafted with love
India, the land of heritage, culture and craftsmanship has been a perennial model of inspiration for the world. The India of Moi recognises art, flamboyance, the luxury of materials, and layered storytelling while placing it firmly in the NOW. With each piece, we attempt to bring through the legacy of Indian craftsmanship and skilled artistry, simplified to be worn as a reminder of all things beautiful, in our day-to-day lifestyle. All our designs are handcrafted, they spend anywhere between 12 to 20 days at multiple workshops, are nurtured with a mix-big of old and new techniques, a spark of colors, different metal finishes, to bring together in harmony, something to cherish.
reviews
we love to hear from you. it keeps us going
Esha Ray
I am very impressed with the finish of each piece, the packaging and the presentation. Your commitment to authenticity, quality and customer service is comparable to many international branded companies and I'm so thrilled to have come across your website.
John R. Funderburk
Seattle, U.S.A
I was reading an on-line article in Vogue, and a pop-up ad came up for MOI. The ad was tasteful, and all the jewelry had an elegance and uniqueness/antique quality, and my wife is very particular about jewelry. I am sure I will be buying a few more items.
Magdalena Frackowiak
New York, USA
Oh Everything is so beautiful. I was so worried about these bracelets 🙈 Because I wanted them to fit close to my skin. And they are perfect. I am so happy. You are my favorite brand! Sending 💖 to all of your team.
Mekhla Yadav
Bangalore, India
I love the designs, the styling and the detailing. It reflects the high standards that one associates with the brand - Moi. When I look at what I am wearing from Moi, I feel enriched, complemented with my attitude of living life with elan. Thank you Moi for making me feel that way.